An Overview of Palm Beach Boat Wraps & Graphics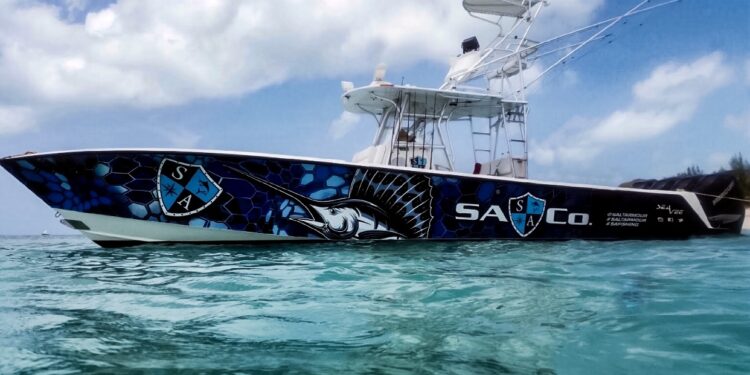 When summer comes, there is a high chance you are planning to enjoy all the fun outside. If you have a boat, the fun is even more. You can go for a boat ride or fishing with family or friends. However, how does your boat look? It is time to give your beautiful vessel a makeover with boat wraps and graphics to transform its look. These elements make the boat look fabulous and protect its surface from the sun and other weather elements. Here is a closer look at boat wraps and graphics.
Boat Wraps, Decals, and Graphics in Boca Raton
For decoration, identification, and advertising, you can apply boat wraps, decals, or graphics. Identification and registration numbers are compulsory. However, you can customize wraps, decals, and graphics to your liking to give your boat a distinct look. Choose different shapes and accents that you find fit for your vessel. These elements are primarily for aesthetic purposes and give your boat a unique and attractive look.
The materials used to make the wraps and graphics must be of high quality, considering that boats are exposed to harsh environmental elements. Therefore, when choosing the materials, ensure you insist on high-quality ones.
Benefits of Boat Wraps
The most fantastic way of improving the look of your vessel to make it unique is using boat wraps. You may choose your design or ask the experts to create something for you. There are several advantages to choosing boat wraps. Consider the three discussed below.
The primary reason people choose boat wraps is that they offer an easy way of transforming the look of your boat. You can pick from the numerous designs to get something that works for you. The wrap makes your boat stand out and represents you among other boats by selecting something personal. Ask the experts to customize the wrap for you. The best thing is that if you don't like the design, you can have it removed and replaced with another one without damaging the surface. In fact, it does not leave any evidence of an old wrap, and there will be no residue.
Your boat is exposed to a harsh environment, and experiences wear with time. It can easily get scratches, dents, chips, or the paint may peel off. Using a boat wrap is an excellent option for adding a protective layer to the surface.
A boat wrap is also a great way of advertising. Whether you want company branding or advertising, the exports can help you include crucial details to advertise your products or services.
Types of Designs for Boat Graphics
You can pick elaborate types of boat designs to make your vessel look vibrant. Such include lettering, branding, registration numbers, logos, and images. You can also go for underwater scenes, marine life, colorful designs, etc.
Takeaways!
Contact professionals for a clean job if you want the best boat wrap and graphics. Creating the artwork and wrapping the boat is easy with the numerous options to pick from. However, ensure they are insured, licensed, and skilled enough for the best customization services.