The Must-Know Specs of the 2023 Dodge Challenger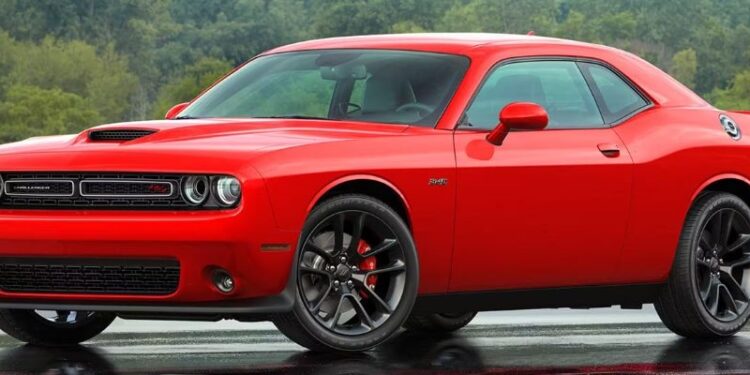 The 2023 Dodge Challenger is more than just a car; it represents an entire era. It takes inspiration from the traditional American muscle car and incorporates cutting-edge technology to create a one-of-a-kind vehicle with a roaring performance. If you want to see it physically feel free to drop a visit at Spartanburg Chrysler Dodge Jeep Ram dealer. What makes this car so unique is discussed in detail below.
Is There Anything New in 2023?
This year is very important for the Challenger since Dodge is working on the next version, which will most likely be powered by electricity. The 2023 model comes with commemorative plaques and a palette that includes Plum Crazy, B5 Blue, and Sublime Green, all of which were once offered on previous years' models. The limited Shakedown edition is one of seven upcoming special releases.
Performance Capabilities and Choices
Where the Challenger stands out is in its performance. The base 305-hp V-6 engine may not be enough for thrill-seekers, but the Hemi V-8 engines, notably the 6.4-liter V-8 with 485 hp and 475 lb-ft of torque, will. Muscle car fans can finally have what they've always wanted with these engines' brute force and throaty rumble.
Safety and Efficiency in Driving
Both the roadway and the drag strip are catered to by the Challenger's construction. To get the most out of its handling, you shouldn't try to make any abrupt corners, but rather enjoy a leisurely drive and some power-induced tail slides. The V-6 is rated at 19 mpg in the city and 30 mpg on the highway, while the V-8 is rated at 15 mpg in the city and 24 mpg on the highway.
Comfortable Interior Design
Classic and modern design elements come together in the Challenger's cabin. The front seats are more spacious, and you can even fit a couple of adults in the back. Cargo capacity is plentiful, and cutting-edge amenities like Apple CarPlay and Android Auto can be found in the infotainment system. To check the multimedia's full power, get in touch with Spartanburg Chrysler Dodge Jeep Ram dealership.
Warranty and Safety Measures
Features like blind-spot monitoring, rear cross-traffic alert, adaptive cruise control, and automatic high beams are all available to ensure the safety of the passengers. The standard three-year/36,000-mile limited warranty and the five-year/60,000-mile powertrain warranty are both rather generous.
More Details and Outcomes of the Tests
The 2023 Dodge Challenger is a two-door, two-seater coupe with a front-mounted engine and rear-wheel drive.
Impressive performance statistics include a sprint time of 4.2 seconds to reach 60 mph
A top speed of 176 mph, and a stopping distance of 151 feet from 70 mph.
Conclusion:
The 2023 Dodge Challenger is an exceptional automobile because it combines the best of traditional muscle car design with cutting-edge features. It's a car that devotees will find hard to resist because it satisfies their needs for both the past and the present. The Challenger is a symbol of American muscle car culture for anyone who is attracted to its imposing performance or distinctive appearance.