Safety Features Enabled in Every 2022 Buick Encore Model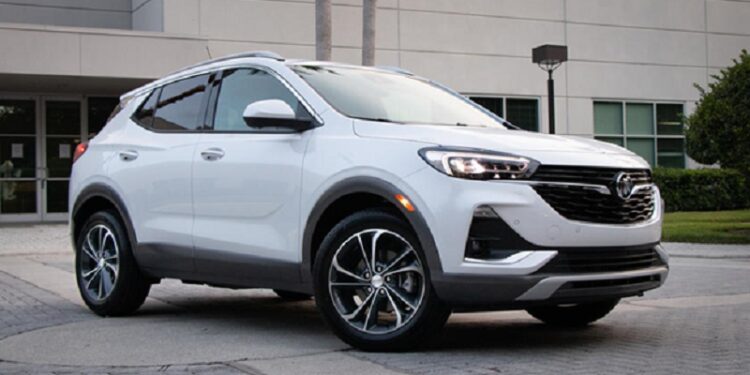 The 2022 Buick Encore has already earned a 5-star safety rating from NHTSA and is remarked as "Good" by the IIHS. However, this compact crossover SUV from Buick still could not get counted among the Top Safety+ by the IIHS, since it is still lacking some of the safety features, that other models have standardized long ago. But to compensate, Buick keeps a lucrative list of advanced and available features for its 2022 Encore models, shared the promotional team of the Soda Springs Buick dealer.
Buick Driver Confidence
Buick has built-in its own factory shade a Driver Confidence Package that it includes in most of its current year models. The Buick Driver Confidence package will automatically secure your drives in the 2022 Encore models with the help of Forward Collision Alert works together with Automatic Emergency Braking and Front Pedestrian Braking, Following Distance Indicator, Lane Keep Assist with Lane Departure Warning, IntelliBeam that activates auto high beams and StabiliTrak.
Optional Safety and Driver-Assist Features
If you want to set higher walls of safety in your 2022 Buick Encore model, you are encouraged to sign up for the additional safety measures that the automaker has kept open for you.
Side Blind Zone Alert:
With this alert system, you will feel even more secure while driving the 2022 Buick Encore model, since it will let you know much in advance if any probability of collision can arise from the sides of your vehicle, where neither your eyes can reach nor can the rear-view mirror. The Side Blind Zone Alert system does so with the help of the 360-degree view camera and proximity sensors and sends you the information on the infotainment display screen, much in advance, so that you can act on it, at the right time.
Lane Departure Warning:
The Lane Departure Warning is an alert system you can get optionally from the list of available safety and driver-assist features in your 2022 Buick Encore model. It will send you text and sound alerts whenever unintentionally you divert from your original drive lane. It will act the same way if you intentionally do so, but without turning on the turn indicators.
Rear Cross-traffic Alert:
Many accidents happen when the vehicle drivers decide to cross the road, without turning on the indicator light. As a result, vehicles from the rear side can be misled and dash your vehicle from the rear side. To avoid such probabilities, you can install in your 2022 Buick Encore model the Rear Cross-traffic Alert system, which will warn you if you forget to turn on the indicator before taking a turn to cross the road.
Forward Collision Alert:
This is a much-desired safety feature, we see these days in almost every new vehicle. This is an alert system that creates an alert, whenever there is a probability that your car is coming closer than necessary to either another car, a solid embankment, or any pedestrian in front of you, and for some reason who could not spot it yet. With the help of the Forward Collision Alert, you can apply the brakes in time and save both yourself and the entity in front of you suggested the sales team leader of the Soda Springs Buick dealership.