All-Inclusive Car Services Offered by Toyota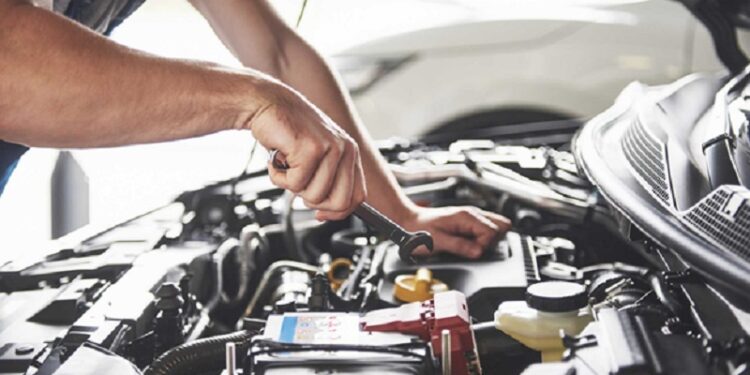 Toyota is an automobile manufacturing brand, that does not need any introduction. Toyota products that can be seen across the globe stand exemplary in terms of reliability and performance abilities. But the glory of Toyota does not end here. Once a buyer drives home a Toyota product, the brand keeps maintaining the relationship as long as you own their product.
It does so, by extending its hand to the Toyota vehicle owners with the service and maintenance of the vehicle, through the same dealership people from whom a Toyota model was bought. The Toyota car services reach each and every user, in terms of the car care packages, service protocols, and policies that ensure no user feels unhappy and uncared for. Same care will reach a Toyota owner across the cities and countries since Toyota service centers are spread all over the world and are even covering the remote pockets, where a vehicle might face trouble in moving. Hence, it is not compulsory to avail, of Toyota car services only from the dealership you have bought your Toyota model since at every Toyota service center your presence will be valued and your service requests will be accepted and attended to, with utmost importance. So, if you Google the phrase, Toyota service near me, you will get the nearest possible Toyota service centers, from your current location.
But apart from this, here are some highlights of the all-inclusive car service packages you are sure to get at any Toyota service center around the world.
All-Inclusive Service Packages
At any Toyota car service center, you will find a wide range of services offered at a reasonable price. Whether you want a service done to your Toyota car body, or any of its mechanical parts, at Toyota, you can get all of them done under the same roof.
In other words, be it a service categorized under the auto body repair, or auto repair, that involves only car body-related repair services, and mechanical services respectively, at Toyota you will find both the kind of services done at the same place, which is difficult to find in private auto service centers, who usually offer services related only to one of these two categories.
So, be it a preventive maintenance service like oil and filter change, tire rotation, or wheel alignment, or you want a scratch or dent repair for your Toyota car, you can get both the services at any Toyota service center you drive in.
OEM Parts
When it comes to part replacement, at all Toyota car service centers, you will get only Original Equipment Manufacturer or OEM parts. This is ensured at every Toyota car service center, since using aftermarket parts can never give a user the guarantee of service, as these parts might not be as reliable as the original parts.
So, when you avail of any part replacement service from a Toyota authorized service center, you get the desired result, where your Toyota model will be delivered to you in a condition as good as new, for sure, concluded the center manager of the Toyota service in Nampa.