12 Tips for Getting the Most Out of Your Next Used Car Purchase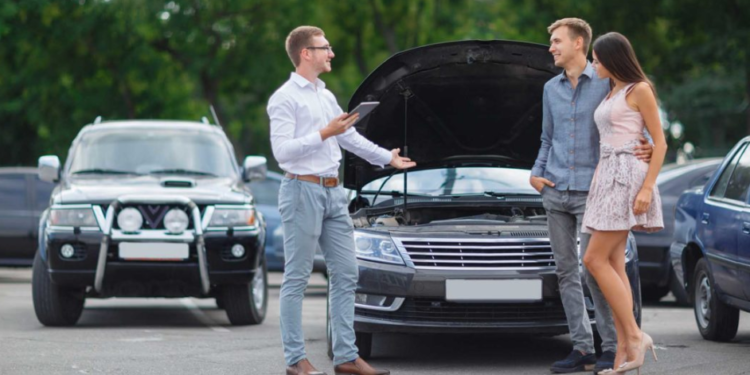 Buying a used car is a great way to save money. Whether you're looking for a compact, family car or something more exotic, there are lots of used cars for sale in New Zealand. However, there are also some pitfalls that you need to be aware of when buying a second-hand vehicle. Here's our guide on how to buy a used car.
Before you start shopping for a used car, make sure you have a budget in mind and stick to it. Don't go over your limit, or you may end up with a car that's more trouble than it's worth. You should also shop within your price range so that you don't get too attached to a particular car that's not worth what you're willing to pay for it.
The internet provides all kinds of information on used cars, including safety ratings and recalls, so use this tool as much as possible before going out to test drive a vehicle. You can also find out if there are any issues with the vehicle by checking its VIN on Carfax or Autocheck — both offer free reports that tell you whether or not the car has been involved in an accident or has any outstanding recalls.
Make a List of What You Want
If you're looking for a used car, chances are you know what you want in a vehicle. But it's still smart to write down all of your must-haves and preferences before you start shopping. That way, you can use them to narrow down your search and find the best match for your needs.
Once you have an idea of what kind of vehicle you want, it's time to start looking at different models in your price range. There are many places to buy used cars, including auctions, private sellers and dealerships. If possible, try to test-drive vehicles before buying them so that you can see how they actually drive on the road.
Get a Vehicle History Report
A vehicle history report will tell you if the vehicle has been in any accidents or if it has any outstanding liens against it (this means someone else may still own the title for the car). This report will also tell you about any major repairs that have been done recently and whether there are any recalls on the vehicle. If there are no recalls, but there was an accident reported within the past three years, ask for more details about what happened so that you can compare notes with other buyers who might be interested in buying this car too.
Do An Inspection Checklist
When you're buying a used car, it's important to take a close look at the vehicle's condition before handing over any money. You should research what to look for in a car before taking it for inspection so that when the mechanic gives his or her assessment, you can see whether or not there's anything wrong with it that would hinder its performance or longevity after purchase. A good inspection will also give you an idea of how much work may be needed on this particular vehicle, which will help inform your negotiation strategy later on in the process.
Check The Engine Bay And Undercarriage
This one may seem obvious, but it's important not just for checking the overall condition but looking for specific problems that could be costly to fix later on down the line. If you're not familiar with what these areas look like, ask someone who knows cars to take a look at them for you before making an offer.
Check The Body For Rust And Damage
Rust can cost thousands of dollars to repair, so it's important to check if there are any signs of corrosion before buying a used car from an independent dealer or private seller; this includes checking under the hood as well as inside the trunk area where water can easily leak through from underneath it onto other areas of the vehicle's bodywork — especially along seams where panels meet up together along its sides and rear quarter panels (which often have large gaps underneath them).
Once you've narrowed down your list of potential cars to those that are within your budget, schedule at least one test drive. Before you take the car out on the road, check the engine oil level and tires to make sure they're properly inflated. Also, make sure all lights work, and all doors lock properly.
Get It Inspected By An Independent Mechanic
Once you've found a car you like, have it inspected by an independent mechanic before buying it? They'll check under the hood for any signs of damage or leaks, examine the tires' tread depth and pressure and generally make sure everything is in working order. If anything looks questionable during this inspection, don't hesitate to walk away from the deal — no matter how great the price might seem!
Have Maintenance Records on Hand
If you're buying a used car, you want to make sure that it's in good shape. One of the best ways to do that is by looking at the maintenance records for the vehicle. If possible, ask to see them before you buy or at least have a mechanic look over the vehicle before you take possession.
You should always negotiate when buying a new car, but it's especially important when buying a used because there's less information available about how much it costs to maintain. Negotiating is also easier with older cars: The seller may be more willing to accept less than he had hoped because he knows that if he doesn't sell now, he'll have to wait months before finding another buyer who will pay more than he wants for his car.
Call to Action:
The internet is an excellent resource for used cars for sale in your area. You can search by specific categories or by general location, and you'll be able to see pictures of each vehicle as well as its price and features. Also, many sites let you filter results based on car type, year, mileage and more.