Check out top three reasons to clean ATV air filter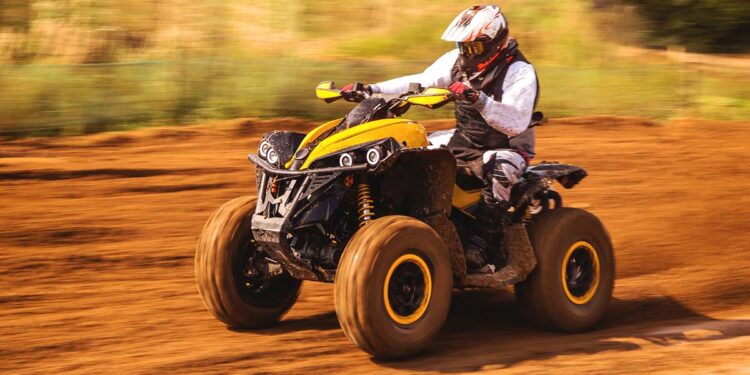 If you own an ATV, you are probably aware of the fact that you need to change the air filter and the engine oil from time to time to keep your ATV in good condition for a long time. Regular maintenance of an ATV is required to retain its efficiency for a long time. Sometimes, you may find that your ATV air filter is not working the right way. well, this may happen due to various reasons. But if such a situation arises, you don't need to replace the air filter. All you have to do is to clean it properly and its functionalities will be restored all over again. 
Here, in this content, you will come to know about the three important reasons for cleaning your ATV air filter from time to time. If you own an ATV, you know how important it is to maintain the vehicle from time to time. Let's have a look at the reasons below-

When your air filter is clogged, fresh air can't pass through it and thereby ultimately results in less air entering the engine which means less horsepower. You are investing a good amount of money for your ATV, you deserve to avail more horsepower which is capable of producing. To get more horsepower, make sure your ATV air filter is properly cleaned so that your engine can gulp as much as it can and provide the best service. 

Less requirement for oil change
The more debris and air get stuck in your air filter, the more dirt and debris will enter the engine of your ATV and it will gradually degrade the performance of your engine. Some of the contaminants make their way to the engine oil due to which you may need to change the engine oil frequently. When your engine oil is dirty, it cannot lubricate the ATV's engine as efficiently as clean oil does. 

Most of the dust and debris make their way directly into the engine's combustion chamber where it causes scars and scratches on the walls of the piston heads, cylinders, and piston rings. When such things happen, we think about replacing the expensive cylinder head or top-end rebuilds. A properly cleaned air filter prevents the dirt from entering into ATV's engine and thereby extends the lifespan of the engine. 
How often do you need to clean the ATV's air filter? 
You should consider cleaning your ATV's air filter with every motor oil change means approximately after 50 hours of use of the vehicle. However, if you ride in sandy and dusty conditions, you have to clean your air filter more frequently to retain the efficiency of the engine for a long time. 
A good habit is to check the air filter of your ATV after every ride. It may seem a difficult job, but keep in mind that a properly cleaned air filter means more horsepower, a longer durability of the engine, and less requirement for the oil change. When you can get all these benefits by doing this one task then why not avail this opportunity. 
Like ATV air filters, go kart wheel bearing also requires frequent servicing to retain its longer lifespan.